I got this new set (Year After Year) a couple of weeks ago and just last night finally got inspired to use it.
I made this pumpkin card because I wanted to use this ribbon that I had gotten at Target. I have a slight ribbon hoarding problem so the fact that I actually used the ribbon is amazing.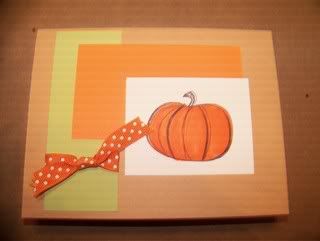 Then I made this birthday card. I had this small strip of paper that I almost threw away but again I hoard paper as well and could not bring myself to get rid of it. Good thing because it fit perfectly on this card and another one down below. Kinda gives the effect of a piece of ribbon.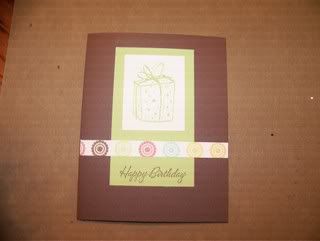 This set is perfect for making 3x3 gift cards. I hope to make up a set of them so I can have them handy and also have enough so I can sell packages of them. I guess I better get stamping if that is going to get accomplished.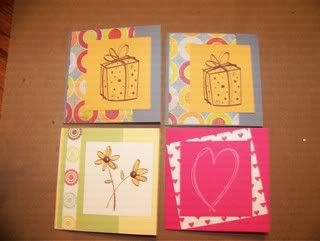 (all images copyright by Stampin' Up)